CG New Product News
Carpenter Goodwin Ltd proactively incorporate new products into their range, allowing our customers to enjoy the most modern industry products available.
Roughneck Tools expanded range on display in our shop!
Posted on 15/08/18
Roughneck Tools Range
Roughneck Tools on display in our shop ...
Jefferson Tyre Inflator
Posted on 15/08/18
New Jefferson tyre inflator
Great value Jefferson Tyre inflator ...
Blue Paper Workshop Towel product replaced
Posted on 01/08/18
Blue Workshop Paper Towel product upgrade
Our new and more effective workshop paper towel...
Blue Lithium Grease
Posted on 06/07/18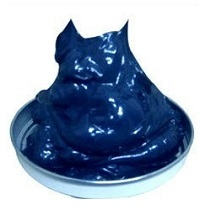 New Lithium Complex Blue Grease
We have expanded our Lithium Grease products...
New LED Beacons for Highway and off road
Posted on 04/06/18
New LED Beacons recently added to our range
We have added the AVSMLB600, a 30 x 1watt LED beacon and AVSMLB200 24 x 1watt LED beacon, to our LED lighting range...
STIGA Cordless Garden Machinery range extended
Posted on 22/03/18
New STIGA Cordless products announcement
We have recently added more STIGA Cordless Garden machinery products to our range including the new 24 volt products...
Sealey Cordless Angle Grinder CP20VAG
Posted on 30/01/18
New Sealey Cordless Angle Grinder CP20VAG with Free second battery
We have this great special offer Sealey CP20VAG Cordless Angle Grinder with free second battery deal...
LED USB Modular Light set
Posted on 03/01/18
New Sealey LED Modular USB Light set
We have this great modular LED light system for Workshop and Home in stock...
Sealey Premier Pliers range
Posted on 21/12/17
New Sealey Premier Pliers range
Recently added to our handtools range are these Sealey Premier pliers...
CH Hanson Lockjaw Locking Pliers
Posted on 21/12/17
New 10" automatic Hanson Locking Pliers
New to our range are these 10" curved jaw CH Hanson Locking pliers...
Canbus LED load resistor
Posted on 19/12/17
New CANBUS LED load resistor
The perfect partner for your Vapormatic LED light units is this CANBUS LED load resistor unit ...
STP Winter Fuel Additive Diesel Treatment
Posted on 18/12/17
STP Winter Fuel Treatment Additive
Help prevent Winter Fuel crystal growth in your Diesel fuel...
Hobbyweld Gas products
Posted on 04/12/17
We stock HOBBYWELD Gas products
We are one of only two HOBBYWELD gas Products appointed Main Agents in the Herefordshire area...
New range of Vapormatic LED Light Bars
Posted on 30/11/17
New LED light bars in stock!
We have a great range of new LED Light Bars and wiring looms in stock giving superb illumination with little current draw...